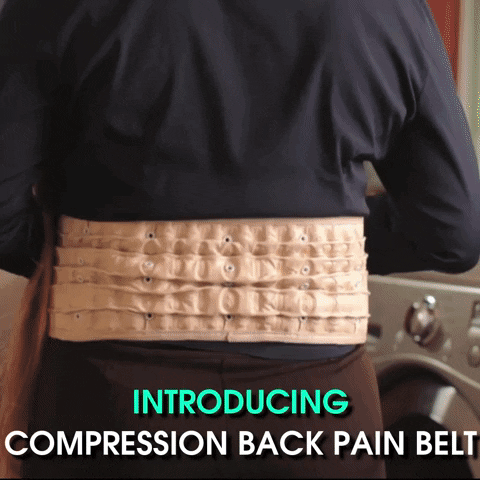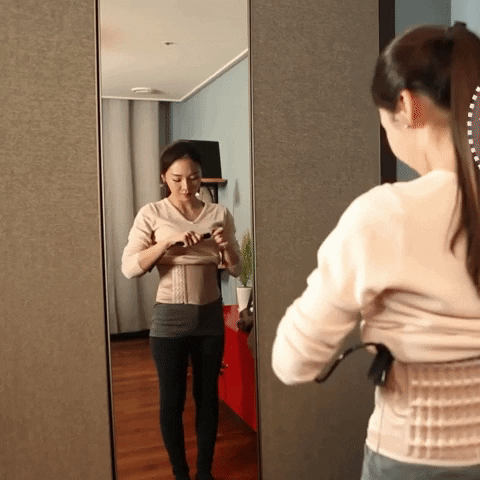 RELIEVE LOWER BACK PAIN & STIFFNESS

Feel the Posture Belt difference from Day 1 and instantly make your belly look slim, tight and elegant. It trains your waist to get that gorgeous hourglass figure.


WHY DO I NEED THIS?

Everyone knows that poor posture is bad for long term health. If you're in front of a screen all day or do lots of physical activities, chances are you suffer from slouching, poor posture.
When poor posture is not fixed, it slowly leads to more problems. Some common problems that result from poor posture are: Headaches, Muscle Fatigue, Body Aches, Back Pain, and Poor Focus.




WHAT IS IT USED FOR? 

The belt helps hold your midsection together to help support and stabilize your spine and muscles. With such support, you will stand taller and straighter, because it helps stop you from slouching. This not only helps improve your posture but also helps to reduce pain and strain on your back.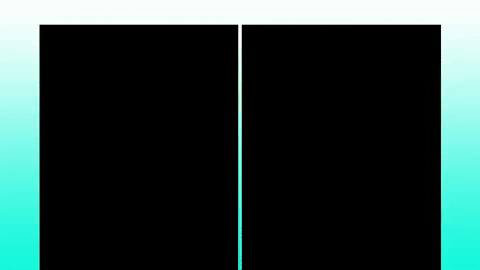 FEATURES :
Decompression of Lower Back Joints & Spinal Discs: The Decompression Belt stretches and retracts the lower back as it inflates with air. This gentle traction helps decompress the spinal discs. Decompression helps relieve pressure off pinched nerves, degenerative, herniated, and bulging discs. 
Lift & Keep Upper Body Weight off Lower Back:
The Decompression Belt is not just a regular back support belt. When it is inflated, it increases in height by 4 inches (7.5 cm). The belt cradles the hip and the lower rib cage, it helps lift your upper body, unloading the weight off the lower back, allowing the muscles to relax. In doing so, the belt helps decrease pressure on your back, stretching tight muscles, and decompresses the discs. Less pressure means less pain.
Stabilizes Lower Back & Improves Posture:
With aging, regular wear & tear, degenerative and herniated discs, the back can become unstable. Bending forward can trigger severe back pain and muscle spasms because the muscles are working hard to hold the spine together. By providing strong support and stabilization for the lower back, the Decompression Belt helps prevent this from occurring.  
SPECIFICATIONS :
Product size: 112.0 × 20.0cm (inflatable expansion) 
Heated Edition Belt Extension:22 * 11cm
Color:Silver / Beige
Length of traction belt: 118cm(46.45 inch)
Length  of extension belt: 24.5cm(9.64 inch)
PACKAGE INCLUDES :
Heated Edition
1x belt
1x extension belt
1x pump
1x storage package
1x English manual
1x package box
1x USB line
Standard Belt
1 x traction belt
1 x hand air pump
1 x extend belt
1 x use manual
HOW DO I PLACE MY ORDER?
To place an order:
Finish adding items to your shopping cart

You may choose to process through our website checkout or through PayPal. 
If you wish to continue through our website checkout, please click on the "Checkout" green button located on the right side of the screen.

If you wish to continue through PayPal, please click on the PayPal button
You will be transferred to our Customer Information page. You will be prompted to enter:
Email address

Name

Address
If you have a valid discount code, you may enter it in the " Discount" field located on the right said of the screen. Be sure to click on the "Apply" button in order to have your discount calculated and applied to your order.
Continue by clicking "Continue to Shipping Method" button. Please make sure you have input the delivery address correctly (if different from your billing address.) Once everything is completed, click on "Continue on to Payment Method"

You will need to enter in your payment details. You will have the option of indicating that the shipping and billing details are the same, if applicable. 
Once you have completed the form, click on the "Complete Order" button. You will be brought to a screen that provides an order summary together with an on-screen order confirmation, as well as a second confirmation via e-mail.
Should you encounter any difficulties during the checkout process, please feel free to contact our customer service department by sending us an email at [email protected]
WHAT IF THERE ARE ITEMS MISSING OR INCORRECT PRODUCTS WHEN I RECEIVE MY ORDER?
For missing or wrongly shipped items, please contact us at [email protected]  Please, quote your transaction reference number (Order #) and provide us with a proof (image file size should be below 1MB). We will be more than happy to reship you the correct item with no extra cost and we will not ask for the item that was wrongly sent to you back! You may keep it as a gift from us.
HOW DO I KNOW THAT MY ORDER HAS BEEN SUCCESSFULLY SUBMITTED?
You will receive an email confirmation containing the Order Number and details of your purchase.
I WOULD LIKE TO CHANGE MY ITEMS ORDERED. WHAT SHOULD I DO?
Amending your order is allowed on or before 11:00 pm (PDT, -7 GMT) on the same day from the order being placed. You may contact us via Email to request for change.
HOW DO I ADD ITEMS TO MY CART?
To add items to your cart:
Navigate to the page of the item you are interested in and then choose your preferences of the item. When you click the "Add to Cart" button, you will be brought to your "Shopping cart" page.
Enter the quantity of the item that you would like to order using the "Quantity:" field next to the image of the item. After you have entered a quantity, you can continue shopping or choose to complete your order.
HOW DO I VIEW WHAT'S IN MY SHOPPING CART?
To view the contents of your cart, click on the Cart icon located on the top of the website page. Once you click on this icon, you can easily change the number of quantity you want to purchase of any item in your cart by updating the quantity listed. You can also delete any item in your cart by clicking the "Remove" link to the bottom of the quantity listing.
HOW DO I REMOVE ITEMS FROM MY CART?
First, click on the "Cart" icon in the upper-right corner of your computer screen. This will allow you to view all items currently in your cart. Once you have identified the item that you would like to delete, click on the "Remove" link to the bottom of the quantity list. This will automatically remove the item and have the page refresh to have your changes reflected.
HOW DO I CHANGE THE QUANTITY OF A PARTICULAR ITEM IN MY CART?
First, click on the "Cart" icon in the upper-right corner of your computer screen. This will allow you to view all items currently in your cart as well as the quantities that you have chosen for each item. To change the quantity of an item in your cart, move your cursor to the "Quantity" field for this item and type in the quantity desired. Once you do this, the quantity and associated dollar amount (if applicable) will be automatically updated and reflect the correct amount for both the quantity and the cost located on the right side of your screen.
WHAT ARE THE RECOMMENDED BROWSERS FOR THIS SITE?
Google Chrome, Safari, Firefox, Internet Explorer
WHAT ARE YOUR PAYMENT OPTIONS?
We accept four types of major credit cards (MasterCard, Visa, American Express, and Discover), as well as PayPal and Apple Pay.
HOW DO I MAKE PAYMENTS USING PAYPAL?
PayPal is the easiest way to make payments online. Once you have finished adding items to your shopping cart and are ready to complete your transaction, you may click on the "PayPal" button. You will be redirected to the PayPal website. Be sure to fill in correct details for fast & hassle-free payment processing.
WHEN CAN I EXPECT TO RECEIVE MY SHIPMENT?
All orders are shipped from our warehouse within 5 business days of the order being placed. Shipment will arrive in between 10-20 business days after the shipment date, depending on the availability of the carrier provider and location.  We do apologize that shipment delay may occur if the shipment requires Customs clearance or inspection, or transportation delay caused by carrier service.
HOW CAN I TRACK MY ORDER?
A tracking number will be provided to you in your Shipping Confirmation email. You may use the number and track your order at www.17track.net.
WHAT ARE YOUR SHIPPING RATES?
We have a fixed shipping rate of $2.95 USD to US, Canada, United Kingdom, Australia & New Zealend and $4.95 USD to all destinations worldwide.
WHICH COUNTRIES DO YOU SHIP TO?
Currently, we do ship worldwide. But in case your country may not be supported by our logistics, we will inform you right away and make necessary changes to your order. 
CAN I DELIVER TO ANOTHER ADDRESS, OTHER THAN MY CARD BILLING ADDRESS?
Yes, it is possible.
HOW IS MY ORDER SHIPPED?
Orders are shipped during regular business days, excluding holidays. Any orders placed on Saturday or Sunday will be shipped the following Monday.
WHAT IS YOUR RETURN & EXCHANGE POLICY?
Please, refer to our Return Policy relating to returns.
Our customer service is open 24/7. We will reply to your inquiry as soon as possible.
HOW TO RETURN YOUR ITEM?
You may contact us at our support channel [email protected] for more information.
WHAT IS YOUR CANCELLATION POLICY?
Cancellation of order is allowed on or before 11:00 pm (PDT, -7 GMT) on the same day. After that time, cancellation will no longer be entertained. You may contact us via E-mail to request for cancellation.
IS ORDERING ONLINE SECURE?
Yes. We take the utmost care with the information that you provide us when placing an order through our online store (or through any other means). The server that hosts our store encrypts the transmission of all credit card and personal customer information using the Internet-standard SSL (Secure Sockets Layer) protocol. 
IS IT SAFE TO USE MY CREDIT CARD ON YOUR WEBSITE?
To ensure a safe payment procedure, our website uses credit card processor for a reliable and secure internet payment gateway, keeping all data encrypted with AES-256.
IS MY PERSONAL INFORMATION KEPT PRIVATE?
Any information that you share with us is private and confidential. At no point will we share, rent or sell your personal information without your consent, except as required by law.

Customers who bought this item also bought